Height adjustable workbenches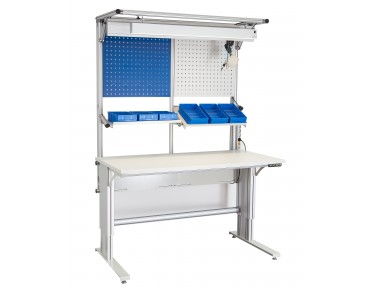 Ergonomic height adjustable worktables

LeanFlow delivers ergonomic in height adjustable worktables for your office, warehouse and production to allow a seated or standing work position.

The worktables can be adjusted in height with a crank or electrically.

A superstructure can be foreseen for storage shelfs, lamps, screens, perforated plates ... to make it your perfect assembly station.

Our industrial worktables are manufactured of robust materials which allow a load bearing capacity of 500kg.
---
Showing 1 to 9 of 9 (1 Pages)